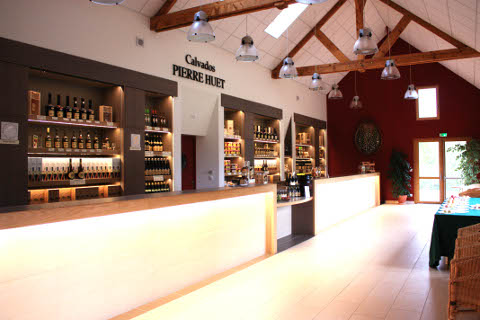 Buy direct from the estate
Our store, directly located on the estate, at Cambremer, sells the full range of our products.
Throughout the year, you will be invited to discover and taste our products : Cider, Pommeau de Normandy, Calvados, Apple juice, Crèmes and liqueurs...
Opening hours
From Monday to Saturday : 9 to 12:30 am and 2 to 6 pm
Sunday and public holiday : 10 am to 1 pm and 3 to 6 pm
Closed on Sunday and public holiday from October 1 to the March 31
We can also send you the bottles of your choice. In that case, you can phone us : +33 (0)2 31 63 01 09 or send us an email calvados.pierre.huet@wanadoo.fr (payment by cheque, credit card or bank transfer).