Places to visit
Charming villages, blooming orchards in spring, apple collection in autumn, remarkable gardens, outstanding castles and museums
Come discover these marvels and riches of the Calvados ! 
This list is obviously non exhaustive as our region offers an abundance of places to visit, restaurants and accommodation.
To know more about the tourism stakeholders, you may visit the Tourist Offices sites listed below.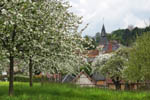 Charming little village located on the Cider Route, 30 minutes far from Deauville and Cabourg.
You will love the charming ambience of this little corner of Normandy !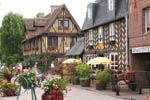 Village classified as one of the "Most Beautiful Villages in France".
In the heart of the Pays d'Auge, enter this quaint village of Normandy.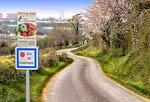 Along the Cider Route, you will discover typical villages from the Pays d'Auge as well as cider and calvados producers.
A 40 kms trip in the heart of Pays d'Auge in Normandy.
The Pays d'Auge gardens in Cambremer
One of the most beautiful gardens in France classified as "Remarkable garden".
Set around farm buildings dating back to the 16th century, you shouldn't miss this stunning garden covering 4 hectares.
Castle Crèvecoeur in the Pays d'Auge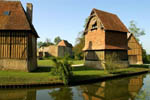 Example of a well preserved modest seigneurial domain, this moated castle still retains its medieval aspect. Various tour routes and exhibitions are available.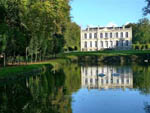 Be sure to visit this 18th century park classified as Historic Monument and Remarkable Garden. You will discover a delightful wooded garden with flowerbeds, bushes, ornamental edifices, little pounds and many channels.  
Saint Hippolyte Cheese farm in Lisieux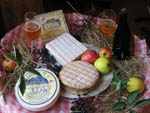 This "Site remarquable du goût" will take you in the middle of a preserved nature.
A beautiful 15th century manoir holds a central place in this large 70 hectares estate. From the traditional farm to the actual modern farm, from milk to cheese, you will discover the best of the cheeses made in Normandy.
Graindorge Cheese farm in Livarot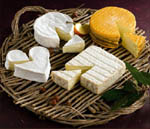 The cheese making farm Graindorge will offer the visitors a unique concept to discover the cheese of Normandy production steps with an audio-guide tour.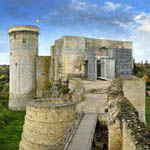 Virtual visit !
Come and enjoy a historical experience on entering the ducal and royal castle atmosphere from the 12th and 13th century.
The Automates Avenue museum in Falaise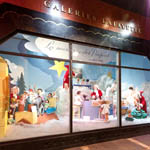 Come and discover the famous automatons behind windows of large Parisian shops of the 1920's to the 1960's.